Lissa Price – School Visits Video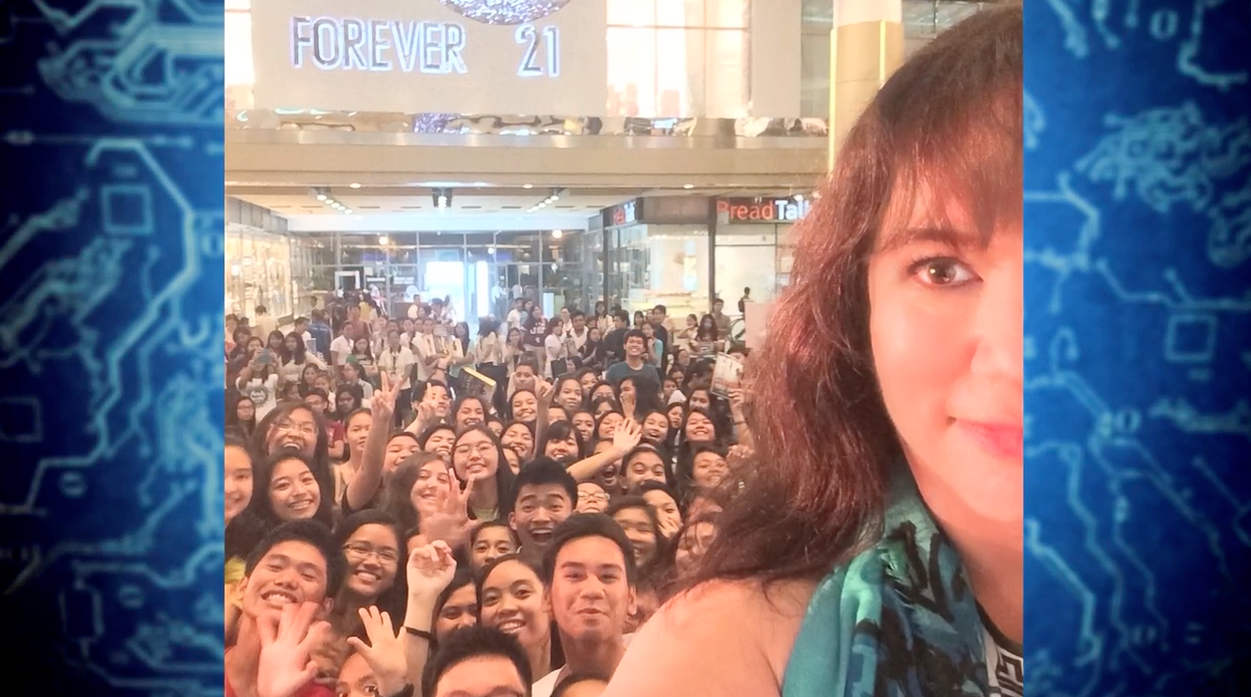 @Lissa Price 2016. Not to be posted on any social media.
Lissa has been doing school and library visits for the last four years to middle grade and high schools, both here and abroad, and has also given several keynotes as well as workshops. Her presentations have excited and inspired students to read and even to write. The Starters series appeals to both girls and boys, 12 and up, and was a YALSA Quick Pick for Reluctant Readers.
Lissa Price's Starters and Enders add a new twist to dystopian fiction that engages YA readers; the suspense and depth of thought in the books makes them hard to put down!  In person, Lissa connects with a young adult audience and a range of students from middle school to high school with her outgoing personality, ability to relate to younger readers and aspiring writers, and her genuine kindness when exploring and answering student questions. She was an inspiration to our students and faculty alike; you will be lucky to have her in your school-
Meg Parry
Director Library Services MSMC
International School Manila
Thank you so much for your wonderful presentation. My students and I thoroughly enjoyed your visit. You gave many of my students an unforgettable experience of meeting an author for the first time. I thought your PowerPoint presentation was well-prepared with amazing visuals. I can't thank you enough for taking the time to visit our school library and making our students feel special. 
Kim Leng
Teacher Librarian
Mendez High School
PowerPoint presentation: My Road to Publication and Beyond! 50 minutes to one hour, beginning with a PP discussing the concept behind the Starters series, how it was published and became an international bestseller. Slides of foreign covers as well as the book tour at schools and festivals in Turkey, Italy, Portugal, France and the Philippines broadens students' perception of the world. Includes Q&A, signing if desired, and swag giveaway. Two versions, one for Middle Grade and one for High School. Appropriate for large groups in auditoriums and gymnasiums, and can also be in a classroom or library as long as a/v equipment is available.
Writing workshop – Do You Want To Write? One hour interactive presentation that can include Q&A, readings, exercises, advice, with the goal to encourage students, help them to tap into their creativity and experiment with world and character building. Best as an addition to the presentation above, and with classroom-sized groups.
Curriculum connections: The future, science of the brain, fairy tales, bullying, siblings, diversity, structure in writing, revising, short stories, how to get published even if you're a teen, the variety of YA trends.
These programs can be modified to suit the school's needs.
Fees: please contact Lissa via this page. For alternative sources of funding, see this site, or this one, or here, or here and lastly, here, for great ideas.
The talks will be more valuable if the students have been prepped by seeing the Random House 30 sec. book trailer (on the right side column of this site or here on YouTube). It also helps, but is not required, if some of the students have read at least one book.
Lissa lives in Southern Calif and travels for school visits, keynotes and some panels. Areas of special interest are Nevada, Hawaii, New York and Nova Scotia, Canada, so depending on the time of year, there may be minimal transportation costs if you are in those locations. She also teaches workshops as part of the La Jolla Writers Workshop in November. If you're interested in setting up your own private workshop at any time of the year, or attending one, email her.
One year since Lissa Price came to my school to discuss her publishing journey and her most original series Starters, my students are still talking about teen heroes Callie and Michael and wondering what Price will come up with next.  Her visual presentation and promotional goodies, along with an engaging Q & A session, not only educated but also entertained my students.
 Tammie Celi, Teacher Librarian, Daniel Pearl Magnet High School