I am so excited to have this beautiful hardcover book in my hands! You can't tell, but the title is embossed in gold. Below is the blurb I gave it.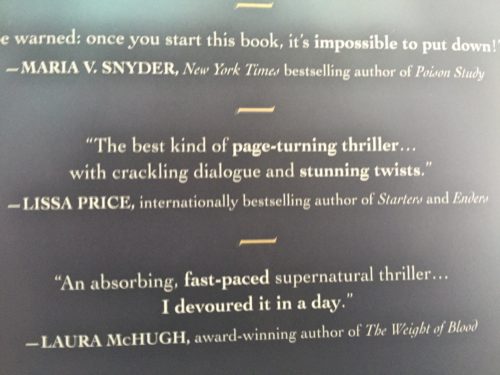 I loved this book.  Because the main character is 21, you'll find it in the adult section. But I feel my upper level readers will love this book as I do, for the strong female lead, the thriller pacing and the twists and surprises. It also has international intrigue, romance, history… I love the show  Blindspot  and parts of this reminded me of that. It's amazing how much is in this page-turner. Tosca Lee does it all so well.
If you want to win a copy, I'll draw one name from my email list. So if you're not already on it, you can reply with a comment and include your email. I won't make them public, that way your email will not be displayed. Parental permission needed unless you're 18 and over. I'll end this on Monday, May 30, at midnight PT. US only.