The contest is over! Winners will be announced soon. Thank you all for playing.
Welcome to the YA Scavenger Hunt! You can read exclusive content from YA authors and also win big prizes. Add up the numbers, and maybe you'll win one signed book from each author in my team. This is INTERNATIONAL! But play fast: this contest (and all the exclusive bonus material) will only be online for 72 hours! This begins 10/3 at noon Pacific Time.
There are  3 contests going on, and you can enter one or all! I am a part of the GOLD TEAM–but there are also blue and red teams for a chance to win a whole different set of signed books!
More info is here: YA Scavenger Hunt homepage. But if you know what you're doing, jump down.
SCAVENGER HUNT PUZZLE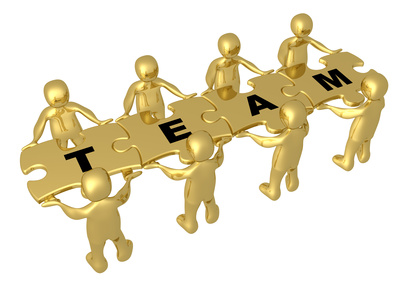 Directions: Below, you'll find my favorite number. Collect these from all the gold team authors and add them.
Hi! Welcome to my site, I'm Lissa Price, author of STARTERS. Come back and have a look around later.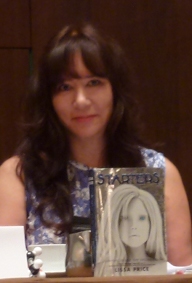 Today, I am so happy to be hosting the lovely Colleen Houck on my website for the YA Scavenger Hunt. Not only is she a NYT bestselling author, but she's also the creator of YASH!
Colleen Houck's
New York Times bestselling
Tiger's Curse
series has received national praise with the fourth book,
Tiger's Destiny
, debuting September 2012. Colleen is a lifelong reader whose literary interests include action, adventure, science fiction, and romance. Formerly a student at the University of Arizona, she has worked as a nationally certified American Sign Language interpreter for seventeen years. Colleen lives in Salem, Oregon, with her husband and a huge assortment of plush tigers.
About Tiger's Curse:
Passion. Fate. Loyalty.
Would you risk it all to change your destiny?
The last thing Kelsey Hayes thought she'd be doing this summer was trying to break a 300-year-old Indian curse. With a mysterious white tiger named Ren. Halfway around the world. But that's exactly what happened. Face-to-face with dark forces, spellbinding magic, and mystical worlds where nothing is what it seems, Kelsey risks everything to piece together an ancient prophecy that could break the curse forever. Tiger's Curse is the exciting first volume in an epic fantasy-romance that will leave you breathless and yearning for more.
You can purchase Tiger's Curse here.
If you want to know more about Colleen you can follow her on twitter here or check out her website here. Now, a special message from Colleen herself:
Hello Tiger Fans!
For this scavenger hunt I am excited to give you not one but two deleted chapters from Tiger's Voyage which is book three in the tiger series. Both of these chapters are from Lokesh's perspective and they were cut because we felt it disrupted the flow a bit. Jumping into Lokesh's head is a little startling when all of my readers are used to the goings on in Kelsey's mind but getting into the brain of my evil villain was actually very interesting for me. Most of the chapter entitled "Pirates" (originally chapter 18) was reworked into the book but the chapter called "Hunches" (originally chapter twelve) was taken out completely. Enjoy! Don't forget to fill out the rafflecopter form on my website for a chance to win some fabulous prizes! Happy hunting!
Exclusive material deleted at end of YASH.
WIN
To win the YASH contest, you need to know that my favorite number is
88
. Add up all the favorite numbers of the authors on the
GOLD
team and you'll have all the secret code to enter for the grand prize!
BONUS GIVEAWAY
Separate from the YASH contest, you can enter this bonus contest to win  an ARC of ENDERS! My publisher only printed a small number of these advanced reader's copies mainly for newspaper reviewers and booksellers, but I managed to snag one for this special giveaway. If you win, it will be inscribed to you. The winner may have to make promises in blood, but to read this months before it comes out is worth it, right? I'm going to add the new paperback of STARTERS in case you don't have it. Plus, the paperback has an exclusive short story available nowhere else: "Portrait of a Spore," which gives insight into the Spore Wars.
Second place winner will get a book that I pick (after consulting with you) from either the paperback of Starters or if you have that, one of the various foreign editions of Starters. Third-Fifth place winners will get a chapter sampler and the new bookmarks, signed. US only for all the above however I decided to do something for the international readers, so if you win I'll arrange a prize.
You get one bonus entry for each of the following you choose to do: following on Twitter, Facebook, Tumblr, and this website. Also for leaving a comment below. Don't worry, you will not be added to any list but I will pick at least one extra win from there and award something fun, so comment because your odds are really good. Lastly, if you sign up on my brand new mailing list (if you already signed up from Rita's site, it will count): http://eepurl.com/F-1Un
To win the ARC of ENDERS:
Thanks for following me and playing. Best of luck! Thanks to the fabulous duo of Colleen Houck and Beth Revis for all the work they've done organizing this awesome contest. The next stop on the hunt is the exciting debut author, and my blog sister,  Mindy McGinnis!